4/10/2013 - New Performance Video "Setting Sun"
Here's the latest in-studio performance video of a song from the upcomign album Moon King entitled "Setting Sun."



3/22/2013 - Nominated for Independent Music Award
I'm happy to announce that a song from my upcoming album Moon King, entitled "Such A Long Time Ago," is nominated for an Indepenent Music Award. Check out my interview with the IMAs on their website by clicking on the link below.


3/18/2013 - New Video "Foot In The Door"
Check out the brand-new performance video for my new song "Foot In The Door" filmed at Kingsize Studios.


3/15/2013 - SXSW 2013
Patrick Joseph is performing 7 showcases at SXSW this year - If you're at the festival, check him out! These beautiful 16" x 20" posters, handmade and hand-numbered by artist Andy Vastagh from Boss Construct, are on display all around Austin - Buy your own authentic poster here at patrickjoseph.com! Click on the poster below.


3/7/2013 - New EP "Foot In The Door"
I'm happy to announce a few new songs from my upcoming full-length album Moon King are being featured this week for free download on noisetrade.com.

The new release is entitled Foot In The Door EP and is a Moon King teaser - a four song look into the full length album to come!

Download, share, listen, enjoy!


2/7/2013 - 'Moon King' Progress
I've started a blog that wil document my progress, experience and thoughts on the process of recording my upcoming album Moon King. If you want to hear the inner-workings of my head while I'm making this record, this is a proper place to do so. So if you've ever wondered what goes on inside the head of an artist while they're in the creation process, or at least inside this artist's head, stop on over to the blog why don't you?

2/3/2013 - Tales From The Studio
There are some big things on the horizon for 2013, you can count on that - But in the meantime, it's been lots of writing and recording for Patrick Joseph in the studio. You can follow the thought process behind the upcoming album Moon King in a new blog, right here on the site!


11/13/2012 - "Untangled" on NBC's "Chicago Fire"
Patrick Joseph's song "Untangled" from the debut album Antiques appears in the first season of NBC's new hit show Chicago Fire. Check it out online at nbc.com, Episode Two!



11/8/2012 - Hollywood Music In Media Awards
Patrick Joseph's album Relics is a nominee in the 2012 Hollywood Music In Media Awards in the Acoustic/Folk category. The awards will be held in Hollywood, CA at the Fonda Theater on November 15th.


9/9/2012 - El Cid, Los Angeles, CA
Patrick Joseph performed an excellent set at El Cid in Los Angeles over the weekend - If you weren't there to see the band & him cooking in action, checking out these photos is the next-best thing. New songs were played, great times were had - don't miss the next one!


7/19/2012 - Two Los Angeles Shows This Weekend!
Patrick Joseph will be performing two dates this weekend in Los Angeles.

Friday, July 20th, 2012
Bootleg Theater
2220 Beverly Boulevard Los Angeles, CA 90057
11PM - $8

For online tickets, visit http://www.ticketfly.com/event/135771/





Saturday, July 21st 2012
El Cid
4212 Sunset Boulevard Los Angeles, CA 90029
11PM - $5

http://www.elcidla.com



6/5/2012 - Live at The Hotel Cafe
Patrick Joseph is performing tonight, Tuesday June 5th 2012 at 10:30PM live at The Hotel Cafe in Hollywood! Don't miss it!


5/6/2012 - NXNE Music Fest 2012 Toronto, Canada
I'm excited to announce I'm apart of the official lineup at NXNE 2012 in Toronto! I'll be performing Friday, June 15th at Cameron House - Mark your calendars!


5/6/2012 - WitzEnd Venice, CA
Thanks to everybody for coming out to see me & the band perform at Witzend last night in Venice, I had an amazing night with my friends and music family. See you again soon, Venice!



3/27/2012 - Patrick Joseph LIVE at The Satellite!
Come check out this FREE show Monday, April 2nd at Satellite in LA - I open the evening at 9pm, opening up Duniven's April Residency! This also marks the very first LA show with my entire band in tact - Crazy, right?


3/25/2012 - W Hotel
I'll be performing an acoustic set at the W Hotel on Tuesday, March 27th at 8pm - If you're in or around Hollywood that night, be there!


3/24/2012 - The Hollow Threads
Take a moment today to check out the band of the one & only Lucas Martinez, my guitarist & friend who I've been performing and recording with for over a year now. His new band, The Hollow Threads (along with bandmembers Meesha Black & Brian Herrero) are releasing their debut full length album Strands, due out very soon. Check out THREE tracks on their website, http://www.thehollowthreads.com, and be sure to 'Like' 'em on Facebook, http://www.facebook.com/thehollowthreads!

Did I mention I helped record their album in the studio, too? And, their new track "Wide Awake" I co-wrote and sang on. Check it out right now!


3/17/2012 - Patrick Joseph @ Fuel, Downtown Austin
Come by for my SXSW Showcase today at 3pm at Fuel in Downtown Austin! Right around Trinity & 6th Street - the band is with me, it's going to be loud & fun.


3/14/2012 - Patrick Joseph at SXSW!
I braved the desolate landscape of the Southwest from Los Angeles en route to Austin, TX for SXSW 2012 - And alas, I'm here, hanging and indulging in everything this city and festival has to offer this week. Keep an eye out for my two performances, Friday March 16th 7pm at Mozart Coffee Roasters, and Saturday March 17th 3pm at Fuel (downtown, St. Patrick's Day too!)


SXSW 2012!
I'm happy to announce I'll be performing at SXSW 2012 in Austin, TX!

Music Gorilla Showcase
Fuel 607 Trinity (Right off 6th)
Saturday, March 17th 2012
3pm - Free Admission

For those if you in Austin for the festival, hope to see you there!


2/4/2012 - "Relics" Nominated For IAMA!
Relics was nominated in the "Best Male Artist" category for the 2012 International Acoustic Music Awards. More details to come...


1/31/2012 - Altar TV Preformance & Interview
Today I hung out with the great folks at Altar TV (They're Pittsburghers too) and sat in for an interview and played a couple tracks - some old, some new. Looking forward to sharing the content once it hits their website sometime in March. Until then, check them out here:


1/24/2012 - Feature On MP3.com
Today "Slippery Shadow," the Relics EP recorded version of it, was the featured MP3 of the day today on MP3.com. Check it out below!


1/20/2012 - "Untangled" on NBC's "The Office"
I was extremely happy to learn last night that my song "Untangled" from Antiques was featured on NBC's The Office. Love that show and love the fact that my music was played in it. Check it out when you get the chance!


1/20/2012 "Relics" on iTunes, Amazon & Everywhere
My acoustic EP Relics is now available on iTunes, Amazon, and every imaginable online digital source out there - go find it and add it to your hip little device today.


1/9/2012 - Ranked #1 Artist on Indie-Music.com
Over the weekend, the indie music website Indie-Music.com ranked me as the #1 indie artist for 2012. Check it out below!


12/26/2011 - "Relics" Review
Check out the latest review of Relics, my acoustic new EP.

12/19/2011 - 'Relics' Now Available on CD!
"Relics" is now available on CD! You guys remember, back in the day, spinning CDs in your car... right? Kinda? Give yourself or your friends/family/random people on the street the gift of (physical) music - order your copy today!


12/12/2011 - Independent Music Awards Feature



Check out my new feature interview on the Independent Music Awards homepage!


12/5/2011 - The CW's "Gossip Girl"
Tune in to episode 10 of Gossip Girl tonight, Monday Dec. 5th at 8/7c on the CW and listen for my track "Arsonist Blues" which will be featured during the show. Here's hoping it's the theme song to someone lighting something on fire.


12/1/2011 - "Antiques" Now On Spotify!
Apparently "Antiques" is finally up on Spotify now ... for you Spotify users (I know there are a bunch of you, thanks Facebook) check it out!


11/22/2011 - New Acoustic EP RELICS Now Available!
Relics, the acoustic EP of select songs from Antiques (plus maybe one you haven't heard before) has arrived! And for a little while, download it here for absolutely FREE! Click on the link or on the album image below.

Enjoy!




11/21/2011 - "Don't Believe It" Acoustic Video!
Hey all,

So with the release of the acoustic EP Relics so close upon us, here is the latest acoustic video release - An acoustic interpretation of "Don't Believe It" ! You've seen the video for the Antiques version of the song, now check out the acoustic video (directed by Xandy Smith) and decide for yourself which one you like best!



11/19/2011 - The Last Laugh
Check out my new video for my song 'The Last Laugh,' which is featured on the acoustic EP Relics coming out soon! Help spread the word, share it around on Facebook and Twitter.


11/17/2011 - 'Relics' available next week!
I'm proud to announce that Relics will be available as an exclusive download here on my website next week - download it here before it official is released on CD and iTunes! Stay tuned for more updates...


11/11/11 - MTV's "Friendzone"
Just an update on the latest television placement for Antiques - Listen for "Escape Artist" featured on episode 5 of MTV's Friendzone airing this week.


11/9/2011 - Fuse TV On Demand
The Official Stop-Motion video for "Don't Believe It" is playing on Fuse TV On Demand this month - Browse your cable's On Demand categories and look for Fuse, and check out my video.


9/29/2011 - Temecula Film Fest Photos
For everyone who couldn't be there, here are some photos from the Temecula Valley International Film & Music Festival I performed at the other week. The band and I had a great time hanging down there and performing for all the nice film folk.

I'm uploading many more onto my Photos page, but here are a few:


9/14/2011 - Official Video for "Don't Believe It"
I (finally) released the Official Video for "Don't Believe It" from Antiques. Check it out! Here's a little info:

The video was made entirely with a still camera in stop motion over the course of three days of shooting. There were over 7,000 still frames of photography taken.

Director/Editor: Brooke Hanson
Director of Photography: Aaron Meister
Producer: Jasmine Daghighian
Stop Motion Animator (lead): Melissa Thomas
Stop Motion Animator / Additional After Effects Artist: Alex Gamble
Wardrobe Stylists: Tori Willis and Bo Matthew Metz
B-camera operators: Henry Chen, Jordan McNeile
Gaffer: Brian Lehrer
Associate Producer: Miriam Koch
Colorist: Candace Nycz

9/6/2011 - Temecula Valley Int'l Film & Music Fest
8/26/2011 - Burbank International Film Festival
I'll be performing at the Burbank International Film Festival on September 16, 2011 at 4:30pm. Lineup still loosely TBA, but expect a full band...




7/31/2011 - Free download of Antiques! (Again)
For awhile longer I'm offering 'Antiques' as a free download - Get 'em while they're free! http://www.patrickjoseph.com/freemusic

7/18/2011 - New Video!
In anticipation of my second full-length album 'Moon King' currently in the works, here is the first installment of my unplugged series for the upcoming acoustic release entitled 'Relics,' featuring Lucas Martinez on guitar. Help spread the word!

Special thanks to JP Agustin as Director of Photography.



7/8/11 - First unplugged video shoot for 'Relics.'
As you know, an unplugged album of select songs from Antiques is in the works. The first live video shoot for this album happened on Wednesday, and here are some brief stills I just snapped with my iPhone. I'm excited about the way the recording sounds and the way the video footage is looking, and I can't wait to share it with you guys.


6/9/11 - Benefit for Joplin, MO
I'll be performing at a benefit show Friday, June 10th for the victims of the Joplin, MO tornado. It's at Room 5 on La Brea and it starts at 10pm - $10 donation at the door. Come join me, it's a great cause.


5/30/11 - Writing, Recording
Things have been seemingly quiet the past few weeks here, I know. I've been on break from performing live to focus on writing new material, as well as polishing up the finishing touches on the two EPs to be released this summer, Relics and Stranger's Shoes.

In case I haven't already made an announcement, here it is! Relics is a live in-studio and unplugged EP of select songs from Antiques, and Stranger's Shoes is a collection of cover songs in collaboration with Lucas Martinez (Including "Idioteque" and "Feeling Good," amongst others). Release dates are still TBA, but more updates will come as things are closer to completion.

And of course, I've been writing for the forthcoming full-length release entitled Moon King, due out before the end of 2011!

Lots of goodies on the horizon, so stay tuned - In the meantime, spread the word. You're the greatest help I have in getting my music out into the world.

5/12/2011 - Patrick Joseph now on Pandora Radio
You can now find Patrick Joseph on Pandora radio - search for him or click the link below to find 'Antiques' on Pandora - Make your very own Patrick Joseph station.


4/15/11 - Name Your Own Price For "Antiques"
Starting today, Antiques is now available for download at a price determined by you, the listener! Go ahead and go on over to patrickjoseph.com/buythecd and set your own download price, you can pay as little or as much as you like.

Also, physical CD copies of Antiques are now available for $4.99 indefinitely.

Get yours today, and tell your friends!


4/14/11 - Interview Today on Swoop's World Radio
I'll be interviewed today on Swoop's World Radio today at 4PM PST - Tune in and check it out.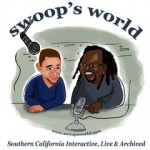 4/11/11 - Performing today on Treble Clef Live
I'll be performing today on Treble Clef Live at http://kpcradio.com, and chatting with host Leigh Swansborough. Tune in live and check it out.


3/17/11 - New Cover Video + New Release Announced!
I'm excited to announce an upcoming EP release in collaboration with my guitarist and friend, Lucas Martinez - Stranger's Shoes, an EP of cover songs that will be released by or before Summer 2011! And with each song, we will be releasing a YouTube video to go along - a unique perspective on the making of the album, because you essentially get to watch us track it as it's being made.

So today, here is a brand-new cover from the forthcoming Stranger's Shoes, "Feeling Good." Share it around, help us get the word out...



3/11/11 - Independent Music Awards Interview
The Independent Music Awards posted me as their featured artist today with a brief interview, check it out here.


3/10/11 - IAE Magazine Review of "Antiques"
IAE Magazine was kind enough to publish a nice little write-up on Antiques. Check the magazine and article out here.


3/9/11 - Live at Room 5 Lounge, Friday March 25th!
2/22/11 - El Cid Photos
Got some photos back from the El Cid show on Sunday - Check out what ya missed:


2/22/11 - Tom Petty Tribute Show!
I'll be playing with Lucas Martinez TONIGHT at Room 5 Lounge as apart of the Tom Petty Tribute Concert - All proceeds go to charitywater.org, a non-profit organization devoted to the goal of bringing frehs drinking water to the people in developing nations. Come on by to see what song Lucas & I are playing!


2/20/11 - El Cid Tonight
Tonight I'll be at El Cid on Sunset Blvd. performing an acoustic set with Lucas Martinez on guitar. Don't miss it! Hope to see you all there.

2/17/11 - 'Enter The Shell Show' Now Posted
Hey All,

You can now listen to the interview and performance from Lucas and me exclusively at entertheshell.com.

We had a fun time chatting with Turrtle, hanging out in the studio and sharing some laughs. Here are a few photos from the evening:


2/15/11 - The Enter The Shell Show, Live Tonight
I'll be performing tonight on The Enter The Shell Show at 7:30pm PST (10:30pm EST). A live broadcast can be heard here: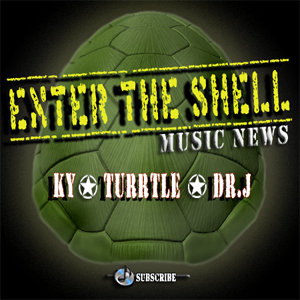 2/13/11 - Westwood Brewing Co. Photos
2/10/11 - Better Than It Was Before
I'm going to start posting some tracks up on YouTube, just because it seems easier to share songs via YouTube links. First up is "Better Than It Was Before," feel free to share it around and enjoy the ease of YouTube streaming.



2/9/11 - Come on down February 20th to El Cid
I'll be playing at El Cid on Sunset Sunday, February 20th 2011 at 10pm. Come out early at 9 to catch Kayaks, and stick around after for Micah Brown at 11pm!




Poster by Eleanor Crane

2/3/2011 - New Show Posted!
Hey all, I'll be playing at Silver Factory Studios on March 2nd at 8:45pm - Come on out for a night of some great music!


1/30/11 - Saint Rocke Photos, January 30th 2011
Here are a few stills from the solo show at Saint Rocke in Hermosa Beach, CA.


1/29/11 Patrick Joseph @Saint Rocke, Hermosa Beach
Tomorrow night Patrick will be performing at Saint Rocke in Hermosa Beach. If you're in the area, come on by for a night of great music from a few different songwriters from the LA area. If you're on Facebook, RSVP at the Official Facebook Invite.


1/26/11 - February Show at El Cid in Silverlake!
I'll be performing at El Cid on Sunset Blvd. in Silverlake on Sunday, February 20th at 9:30pm - Come on down for a fun night on the east side! Acoustic set with Lucas Martinez, and possibly debuting a new band member! More details TBA...


1/25/11 - New Room 5 Lounge Show Posted!
This Friday, January the 28th at 11pm Lucas & I are back at Room 5 for some more musical shenanigans. Come on down and have a couple of drinks with us, cover is $8!

1/19/11 - Pandora Radio
Just last week I got word that my music will be featured and in constant rotation on Pandora Radio within the next month or two. Be sure to listen and keep an ear out ...


1/18/11 - The Deli Magazine Vote!
Do me a big favor! Vote for me as The Best of 2010 Emerging Artists for The Deli Magazine - easy as one click! Go here to vote!

1/12/11 - The Deli Magazine Feature
Just this past week I found out I was selected as one of The Deli Magazine's "Emerging Artists of 2010" for a poll they'll be conducting shortly. Today they featured me on their homepage, so check it out here!



1/9/11 - Room 5 Show in Hollywood, CA
Just wanted to send out a specific thanks to all of those who came to see Lucas and I play at Room 5 in Hollywood - You guys made it a special night and provided an amazing atmosphere for my first show back since the release of Antiques. See you all at the next show!


12/15/10 - Room 5 gig on January 7 in Hollywood
Just wanted to post here that I'll be playing at Room 5 in Hollywood, CA on La Brea Ave. This is my first gig since the release of Antiques and I'm very much looking forward to it - I'll be performing acoustic with guitarist Lucas Martinez. Tickets are $8, don't miss it!
Poster by Eleanor Crane
.
11/24/10 - "Antiques" Review on Scene Now
Antiques got its first review up on Scene Now. Check it out here.

11/22/10 - Radiohead "Idioteque" Acoustic Cover!
Check out an acoustic cover of Radiohead's "Idioteque" I recorded with my friend, guitarist Lucas Martinez :



If you like it, give it a good rating on YouTube and share it with your friends!

11/14/10 - "Antiques" Available Now On iTunes!
Just an update to let all you wonderful people know that my debut album Antiques is now officially available on iTunes. Support me and download a copy today to your iPad, iPod, iPhone - whatever device floats your fancy.

Be sure to leave a review too ... and as always ... spread the word!

Sincerely yours,
PJ


(Click the link to lead the way)

11/9/10 - "Antiques" Available at Amoeba Music
Just wanted to drop a quick update - My debut album Antiques is now available at Amoeba Music in Hollywood. If you're in the area, drop in and pick up a copy!

And if you're not familiar with Amoeba, you really need to check it out. World's largest independent record store. Click on the pretty little photo below.


11/8/2010 - "Antiques" is Now Available!
Finally - Antiques is now available for purchase here at patrickjosephmusic.com! Find the links to make a purchase, get your copy today. Antiques is my debut album that has been long in the making. Self-produced and mastered by Grammy Award-winning engineer Adam Ayan, I'm extremely pleased about how the ten tracks all came together.

Stay tuned for Amazon, iTunes and various other distributions to come!

Thanks for all of your support out there, it means the world to me.


10/22/10 - "Antiques" Update
I'm happy to say that "Antiques" was mastered today by Grammy award winning mastering engineer Adam Ayan (Foo Fighters, Incubus, Rolling Stones) and he did an incredible job!

The album is going into production now and will be available very soon - I'll post an official release soon.

Stay tuned!

7/3/2010 - News, Releases, Video, etc.
Hey friends,

I'm still getting the hang of this whole social networking, logging-your-life kind of self-marketing, so bear with me - I'm pretty infrequent with watering my internet plant but I'll learn one of these days.

NEWS!

New album "Antiques" due out this summer!

Good news, I'm within days of finishing re-mixes of a re-release. Basement Tapes EP will be back in print - sort of. Select tracks from that along with some other older stuff from previous Myspace postings will be re-released SOON, re-mixed, re-tracked, re-mastered - Done right this time. Release date TBA, but I can tell you that it'll be sent out for mastering either this coming week or the next - depends on how nit-picky I get.

MORE NEWS!

Scheduling is in place for a music video of "Don't Believe It" to be filmed by a great music video director named Brooke Hanson! The video shoots last weekend of July/first weekend of August (exact details yet to be ironed out) but suffice it to say, my debut music video is in the works. Stay tuned for that!

AND...

Tracking is still underway for the release of an EP of new material, CD Title and release date TBA, but it will be a follow-up to "Antiques" on the not-so-distant horizon. Keep an eye out for that date as well!

Shows TBA in Los Angeles as I begin rehearsals with a band.

Thanks for stickin' with me while I figure out this whole consistency technique with the internet... See you around!

3/11/09 - Twitter...
Seems like this is the thing to do nowadays. But nevertheless, if you've got a gigantic twitter itch, by all means feel free to sign up and follow my news updates! I occasionally post random thoughts or news updates whenever I feel like it.

www.twitter.com/patrickjoseph

On that note, new songs are coming along really well - I've been working overtime to get these songs tracked and released as soon as possible, and soon after will be booking live shows endlessly. In the meantime, keep in touch, spread the word and stay connected for the news to come!

Happy March.






12/10/08 - Basement Tapes EP Out of Print
Dear Friends,

It's been awhile.


I'm just dropping in because it's come to my attention as of yesterday that Basement Tapes EP is out of print and now officially sold out. It'll continue to be available on iTunes for awhile longer, however.


As you all know, the EP is just a collection of pre-production demos from awhile back. It's now out of print because some of the songs have been re-recorded and are going to be re-released along with a slew of new material for the upcoming full length LP, which is currently undergoing production here in Los Angeles.


As always, it's an infinite pleasure to know you. If you want to catch up while I'm busy laying the bricks on the new material, then feel freer than free to sign up for the mailing list, keep up with the blog, comment, or message with whatever Hellos you feel like sharing today.


It's Wednesday, go do something fun.


Take it easy - but take it!


PJ

8/16/08 - Updates
Various links and MP3 streams were broken on the myspace.com music page. As of today they should be fixed.

There is a new EP in the works currently being written and recordings soon to be underway, loosely titled "Sessions from an Empty Room and Other Stories Caught From the Air." Keep an eye out for that as well as Los Angeles gigs TBA.

7/26/08 - Moving to Los Angeles
A message to fans: Patrick is relocating from Pittsburgh, Pennsylvania to Los Angeles, California as of July 31st, 2008 for both personal and career reasons.

Patrick will be back performing and recording in September. For those of you in of Los Angeles, keep your eyes out for concert dates! And those of you in Pittsburgh and the east coast, Patrick will be returning periodically to visit and perform.

We encourage you to keep checking back for more news and developments as the summer progresses. This is only the beginning, folks!


7/18/08 - Spin Hot Pursuit Contest
Out of 500 artists, Patrick Joseph was voted the winner of the Head-to-Head Competition of Spin Magazine's Hot Pursuit Contest sponsored by Hennessy!
5/27/08 - New Version of "Arsonist Blues" Posted
Hey All,
Brand-New version of Arsonist Blues is up. A step up from the former acoustic demo, for those of you who like to nod your head to a rhythm of some sort.

A quick note about what's cooking in the oven:
-New songs are currently being recorded. They should be popping up within weeks, weather permitting(?).
-A cover is in the works as well. Won't tell until it's done, just have to wait and see..

And a load of other things. So much stuff to do, so few fingers to push buttons with.

have a great week.


4/16/08 - And Now For Some News...
1) "Arsonist Blues" is getting the track it deserves, from a fledgling acoustic demo to a full-band recording. Stay tuned for that.

2) There is a cover in the works being recorded. It's a surprise, so you'll just have to wait and see what it is. It's a goodie, though.

3) A new song is being written, and once the above two tasks are complete, this song will be recorded and released soon. So don't go away! The best is yet to come.


Have a brilliant week.

3/16/08 - Mailing List Button Fixed...
Sorry about the problem with the mailing list button not working for awhile, but it's all in order now. If you were trying to get the free MP3s before but couldn't, now you can. Hope you all have a great, great week.
3/14/08 - Blogging Time
I had started a blog on MySpace about a week ago, and now I've carried it over to my main page. So as of today, there is a blog section of my website which will be updated every so often. Just voicings and insights of the thoughts that circle in between the songs.
3/9/08 - Mailing List = Free MP3s
As of today, if you sign up for the mailing list here on the site you'll be eligible to download two FREE Mp3s - "Untangled" and "Sugar and Lies!" Sign up and get 'em today..
3/8/08 - New Song
New demo recording of my song "Sugar and Lies" is now posted on my MySpace and Facebook pages, and soon will be here in the Audio section of this site.

"Sugar and Lies" is actually an older song, originally recorded as an acoustic demo back in 2006...but I brushed the dust off, gave it a new hat, taught it a few new tricks and now it's as good as new. Let me know how you dig it.

Keep listening, stay happy...
3/2/08 - New Site Design!
New website!

Videos, song clips, new pictures, all the goods, coming soon straight to your computer, via here.